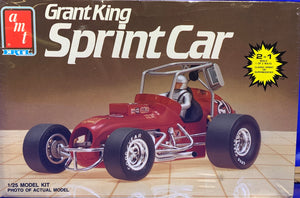 Grant King Born June 14 1932, Died December 17 1999
Grant King was a former Indianapolis 500 car owner and builder. Through the early 1980s, he owned or served as a chief mechanic or car builder on dozens of Indy 500 cars.
King also built sprint cars, and his drivers won several United States Auto Club sprint car championships during the 1970s. He died from severe injuries he suffered in a crash at a rural Hendricks County intersection.